USA
Details

Category: USA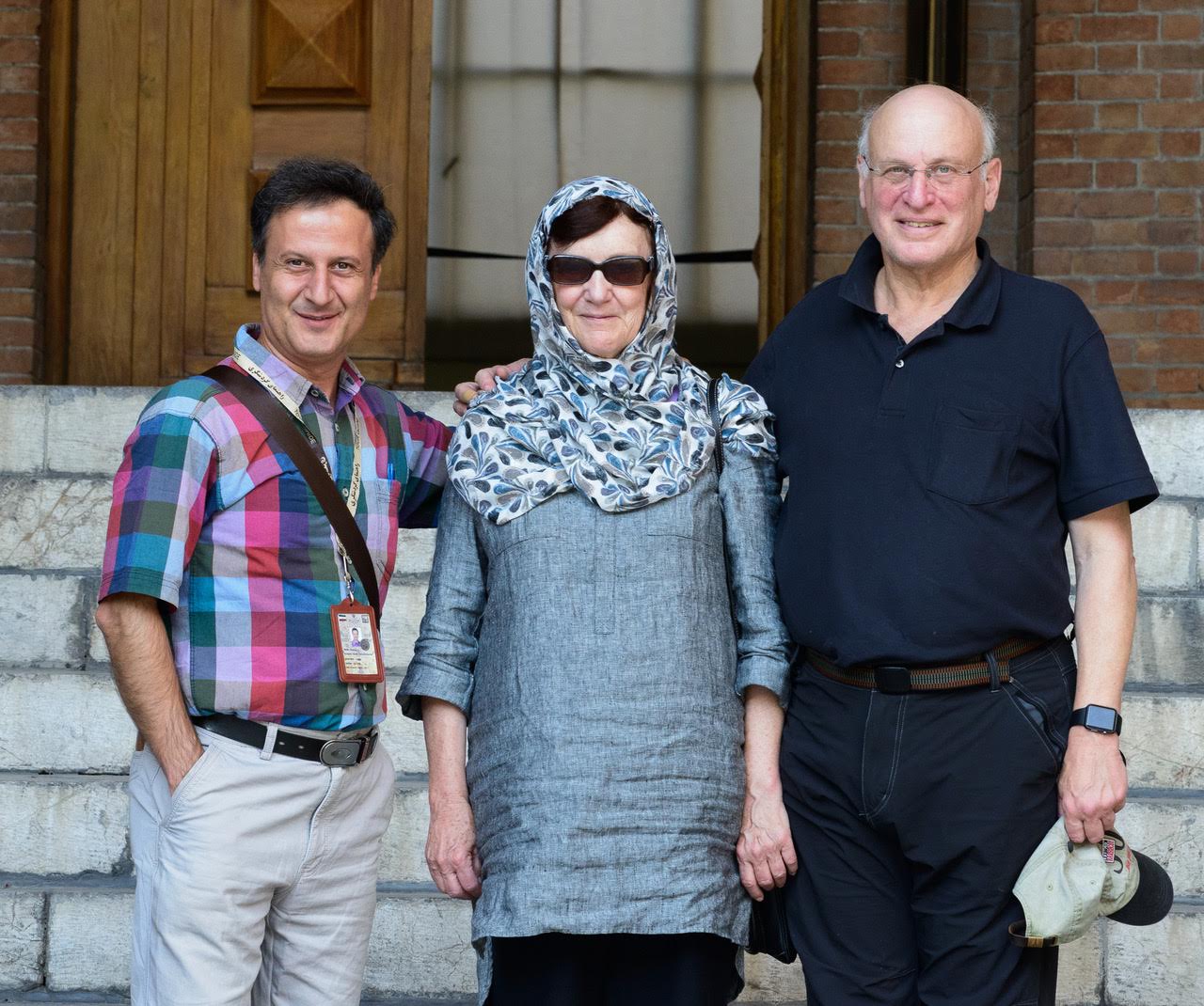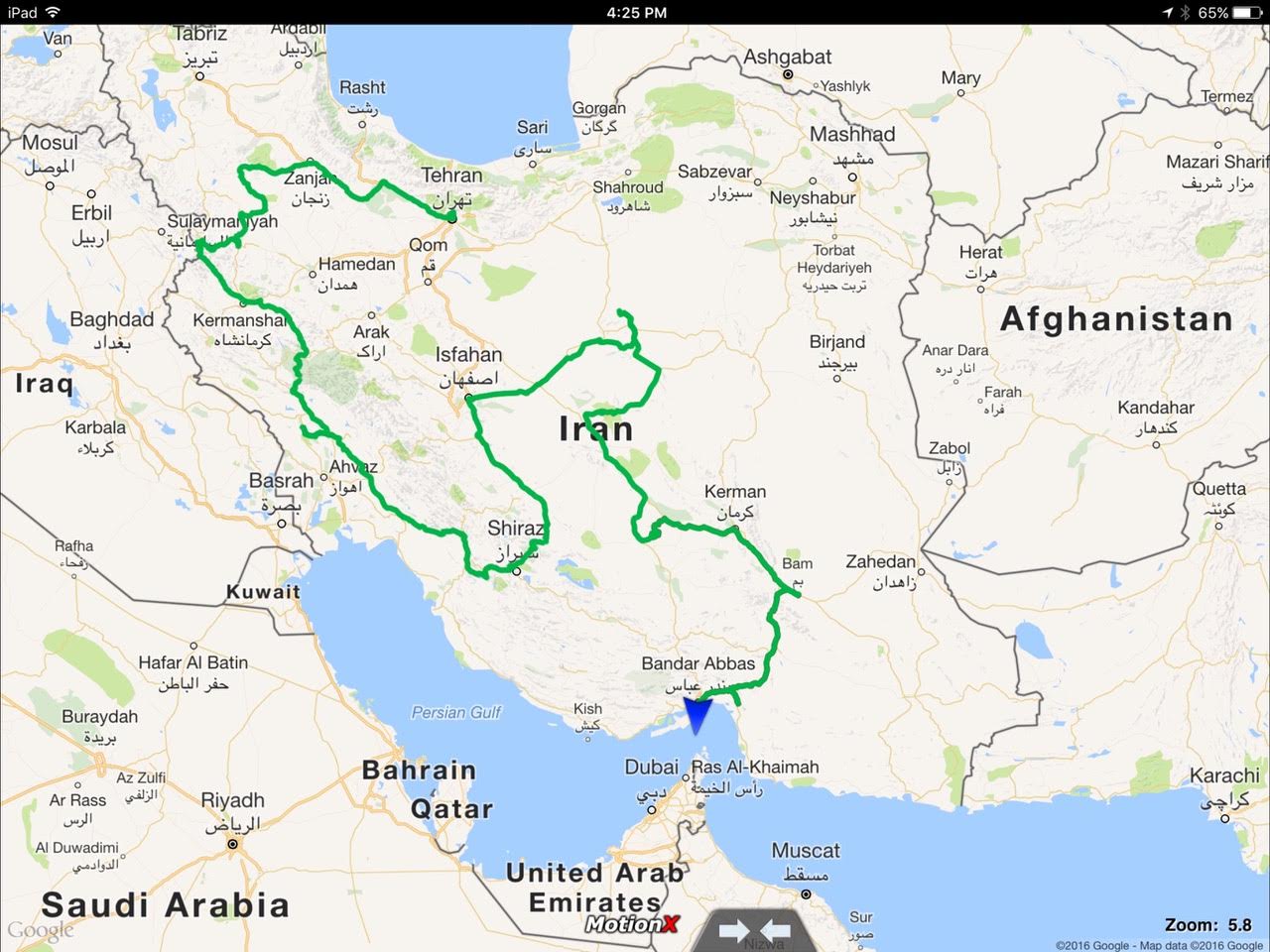 Name:     Madeleine and Thomas Nash
Country:   USA
City:        San Francisco
Date:       15 Sep.  2016 – 14 Oct. 2016
Itinerary: 30 days: all over Iran
Photo:      National Museum, Tehran, Iran. 
Email: thomasnash at me dot com
Website: http://nashpix.com
Madeleine and I are addicted travelers. We have set foot in something like 90 countries. We are quite independent. Often we drive ourselves and sometimes we search around for the best guide/interpreter/driver for all or part of a trip. We have had excellent driver/guiders in India, Bhutan, Myanmar/Burma, Cambodia, and elsewhere. Hassan is the best we have ever had the pleasure of accompanying us. This was no short trip, 30 days all the way around Iran and every day he demonstrated why several other guides we met whispered to us that we have the best guide in Iran. I cannot imagine anyone better since Hassan was perfect in all aspects. So, I feel justified in saying Hassan is the best guide in Iran.
He is an amazingly pleasant person to spend time with — and that is essential for a long trip. He is extremely knowledgable about all aspects of Iranian history and the sites one visits as old as 3-5000 years and as new as today, He knows exactly when and how much to tell and he answered tens of questions per day for us as we are quite curious. He drives extremely calmly and safely in the "interesting" Iranian traffic culture. He has friends in many places and is highly respected. This results in excellent "home stay" possibilities with extremely interesting local hosts and interesting local guides who pop up and help in unusual situations (like the massive Ashura festival in an out of the way place like Bam.) He has a wonderful sense of humor, appreciating our jokes, and at other times often mentioning with his infectious smile, "There is an Iranian joke about this." Of course, his English is perfect and his skills as an interpreter allowed for quite sophisticated conversations.
Iran was extremely welcoming to us. Iranians are friendly and seem to especially like Americans, which they do not see in great numbers. We always felt safe and comfortable.
I exchanged emails with Hassan to work out our itinerary. With his knowledge and cooperative spirit we converged on a good plan quickly. He totally personalized our trip, making sure that we stayed in the broad mix of places we were looking for, from 5 star hotels to (comfortable) sleep-on-the floor homestays and classic travelers spots. He works with an excellent travel agent, Sara, who got everything right. The visa process was smooth. 
As Americans (or Canadians or Brits) your itinerary is cast in stone and you need a guide. So it was important to get the itinerary right. The lack of flexibility concerned independent travelers like we are, but because of Sara and Hassan, it all worked out excellently.  One hopes the international banks will finally get on board with the end of sanctions and connect Iran's excellent internal system to the rest of the world. Until then one has to put up with payment eccentricities, not the least of which is carrying lots of $100 bills.
Details

Category: USA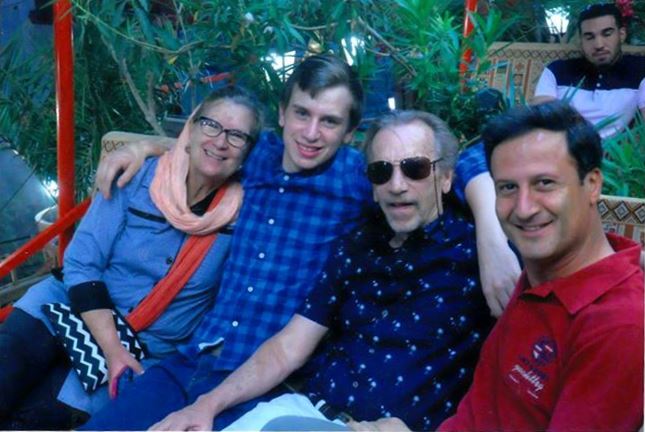 Name:         Tim,Debbie and Shandy Hunter 
Country:     USA 
City:            Reno, Nevada 
Email:         THunter885 at aol dot com 
Photo:        Darband Restaurant, Tehran, Iran. 
Itinerary:    9 Days: Tehran and Caspian Sea region. 
Date:          23 Jun. 2015 – 1 Jul. 2015 
Comment:
 As Americans we were required to have a guide in our travels and after a great deal of personal research we selected Hassan. I will say that if we went again we would hire him even if we did not need a guide. Just for the fun of having him around and a little translating. 
  The deciding factor in our choice was the willingness of him,and his invaluable aide Sara, to put together a custom itinerary. We wanted to see and do certain things and the team made every effort to make it happen. 
  Excellent English with a very good sense of humor for a second language. Freely picked up minor fees without hesitation. I am sure others get every Rial/ Touman they can. Excellent driver and when you are there this fact you will appreciate. Always on time and schedule. Knowledge(with the exception of the Tehran Friday Flea Market but now he knows!) and informative about places we visited. 
 We had a fantastic trip. People were friendly,generous,and entertaining. Hassan was a big part of that for me and my family.  Tim,Debbie and Shandy Hunter
Details

Category: USA
Name:        A. Samuel
Country:    USA
Photo:       Esther and Mordecai Tomb, Hamadan, Iran. (The second important jewish site in the world).
Comment:
I highly recommend Mr. Hassan Mohit as your tour guide in Iran. His knowledge, courtesy and attention to every detail were truly astounding. I would like to thank him publicly for a really enjoyable tour.    
A. Samuel
Details

Category: USA
Name:         Benjamin Turin
Country:     USA
City:            Mount Pleasant, Pennsylvania
Email:         benjamin dot turin at azurerome dot com
Photo:        AfifAbad Garden, Shiraz, Iran.
Itinerary:    8 Days: Shiraz, Esfahan, Tehran.
Date:          12 - 20 Nov. 2012