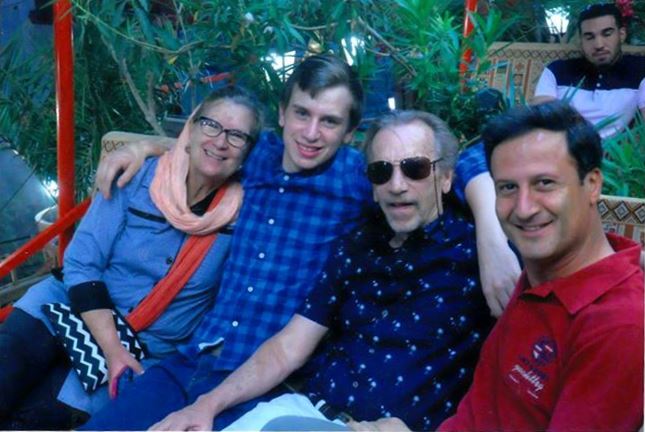 Name:         Tim,Debbie and Shandy Hunter 
Country:     USA 
City:            Reno, Nevada 
Email:         THunter885 at aol dot com 
Photo:        Darband Restaurant, Tehran, Iran. 
Itinerary:    9 Days: Tehran and Caspian Sea region. 
Date:          23 Jun. 2015 – 1 Jul. 2015 
Comment:
 As Americans we were required to have a guide in our travels and after a great deal of personal research we selected Hassan. I will say that if we went again we would hire him even if we did not need a guide. Just for the fun of having him around and a little translating. 
  The deciding factor in our choice was the willingness of him,and his invaluable aide Sara, to put together a custom itinerary. We wanted to see and do certain things and the team made every effort to make it happen. 
  Excellent English with a very good sense of humor for a second language. Freely picked up minor fees without hesitation. I am sure others get every Rial/ Touman they can. Excellent driver and when you are there this fact you will appreciate. Always on time and schedule. Knowledge(with the exception of the Tehran Friday Flea Market but now he knows!) and informative about places we visited. 
 We had a fantastic trip. People were friendly,generous,and entertaining. Hassan was a big part of that for me and my family.  Tim,Debbie and Shandy Hunter